Can you lose 10 pounds in 6 weeks with NO exercise?
On-Line Training is CLOSED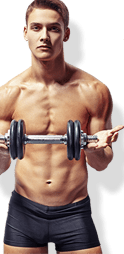 CLOSED
On Line Training

WAIT LIST
$399
"What the Fat?"
The fitness world can be confusing. Scratch that, confusing and boring.
In this quest:
You'll learn.
You'll laugh.
You'll get skinny.
What's you get:
Complete Nutrition Program
Personal Stretching Program
Customized Movement Program
Healthy Habits Checklist
What's included:
62 Skinny Lessons
30 Fun Videos
7 Crucial Skinny Habits
Fat-loss Readiness Quiz
The Get Me Skinny Quest simplifies fat-loss. I'll teach you the underlying factors causing weight gain. I've spent the last 15 years working one-on-one with fat-loss clients. You'll learn crucial concepts and proven strategies.
No more gimmicks. Just facts, results and maybe a few laughs along the way.