Ever thought about biking from Canada to Mexico??

No?
Me neither.
So how did I end up bicycling from Canada to Mexico?

Eric's "Biking Canada to Mexico" Plan
Back in 2012, Eric and I we're completing a personal training session. He hired me to overcome some serious back issues. No, he didn't have a bulged disk, he had something far worse: 2 shattered discs. Eric experienced chronic back pain for over 20 years. Fortunately, I knew a proven plan to remove his back pain. After assessing his body, I discovered three critical issues. Three troubling issues that would surely stop any attempt of bicycling the Pacific Coast.
Three Critical Back Issues:
Little to No Flexibility
Weak Core
No Glute Activation
Critical Issue #1: Little to No Flexibility
Solution: Proper daily stretching coupled with foam rolling(SMR)
I taught him the correct stretches to lengthen his back, hip flexors and hamstrings. The stretches needed to be preformed daily, for months, maybe even years. Eric followed the program religiously. We also employed Self-Myofascial Release(SMR) techniques to give him more flexibility. The SMR is a more effective way to break up tightness in the muscle tissue. If used properly, it can expedite the healing process. This was the first piece of the puzzle.
Critical Issue#2: Weak Core
Solution: A core strengthening program
The next step was proper core activation. The core consists of roughly 29 muscles that attach the pelvic bone to the spine. If you stand up and cough, you activate your core. The trick is to have your core strong enough to relieve pressure from your back. With simple core exercises, we can strengthen the deep abs and low back. Core activation and strengthening takes time (4-6 weeks) but the results can feel almost magical. 
Critical Issue #3: No Glute Activation
Solution: Resistance training exercises targeting glute activation
Go ahead and squeeze your butt. Can you? Chances are you can't squeeze your butt. Under-active or a weak butt can be a cause of back pain. When you stand, you basically have three muscles to hold you up (abs, butt, low back.) If your abs aren't string enough, and you don't know how to activate your butt, then the low back does all the work. Eventually it grows tired, leading to pain. By strengthening the other muscles, less pressure will be on the back. This will help remove pain from the excess burden.
If he stuck with the program, we would see incredible results…
Eric's back pain became a distant memory
He felt as strong as a bull. The strongest 57 y/o around. He then asked me a question that would change my life forever.
"Would you consider biking from Canada to Mexico?"
What?
I obviously thought he was joking.
I replied like any normal person. "Sure, no big deal. Let's keep working, three more reps." We finished the session and I thought nothing more of the proposal.
Things Got Real…Quick
The next session, Eric showed up with a map and possible dates. I pooped my pants. This guy is serious? I didn't think it was possible, but I reluctantly agreed.
Our first long training ride went…awful.
My butt cried. Every hill destroyed us. We found ourselves laying on the side of the road. It took a monumental effort just make it through the practice ride. I just didn't think it was possible. I would have a TOUGH time. And I knew it would be even harder for him. I had doubts, big doubts. 
Our Secret Weapon
We had a secret weapon, we each possessed a Bigger Burn. A powerful Bigger Burn. Eric was a cancer survivor. He beat the odds, coming back from near-death made him almost invincible. He wasn't supposed to do any of this, not anymore. I had a starkly different experience with cancer. My friend Amadu fought bravely against the horrid disease. Sadly, cancer won.
We knew what we needed to do. Make the mission bigger than us. Eliminate failure as an option. We would suffer to  raise money for the fight against cancer.
Bicycling the Pacific Coast For Cancer
Armed with incredible motivation, we began our first ride. The first part of this epic dream of biking from Canada to Mexico would be San Francisco to Irvine. 6 days, 500+ miles and 45+ hours of cycling (my butt still hurts.) Our navigation confusing. The days endless. The pain immense. Fun quickly replaced by torture. 
Eric Was Ready to Quit
On the beginning on Day 3, a ride from Big Sur to San Luis Obispo, we started the day in horrific pain. We each carried a backpack filled with all our equipment. The backpacks grew heavier and heavier.  We took a little break so Eric could jump on a conference call (he was still working…) I could see the pain as he struggled of the bike. When he sat in the gas station, I calmly took Eric's backpack and threw it over mine. 
No.
Eric said "No" to me with two backpacks. He shook his head. I told him to pedal. He didn't fight back after that. We biked the next 45 miles through rolling hills, heat and narrow lanes.
"Eric!"
I screamed as my front tire punctured. My body flew over the handle bars. I ricocheted off the asphalt. Sprawled on the ground, Eric came to my help. He removed the extra backpack, and we managed to complete the day. I tore up my shoulder and hip, but I could still ride.
Armed with the right motivation, anything is possible.
Luckily, no serious damage was done. Falling off my bike did motivate Eric to work harder. We completed that ride and 6 more rides the following years. Completing his dream of biking the Pacific Coast. All the way from Mt. Whistler to Ensenada, Mexico. I never dreamed I could ever say something like that:
"I bicycled from Canada to Mexico!"
Crazy dreams come true. 
Biking from Canada to Mexico
Today, we start our 8th annual bike trip. A repeat of our first epic ride from San Francisco to Irvine. Eric isn't slowing down one bit. Eric proves that age is only a number. He pushes me to work harder. And honestly, I need to. I need to be ready for whatever loony adventure pops in his head. Wish us luck as we ride from Sam Francisco to Irvine (again.) 
Tony Arreola
NASM Master Trainer
Author, "Get Me Medals"
PS: For serious cyclists (or crazy ones) make sure you follow our 3 Quick Tips for Speed. Or for more epic inspiration, you can read my New York Marathon journey.
3 Simple Tips to Bike Faster:
Tire Pressure

Clean Chain

Seat Height
Free Speed.
Wheeeeee!!
We all enjoy the thrill of speed. Speed makes biking fun (and easier.) Whether you're cruising along the beach or racing up mountain tops. Bicycling is one of the finest ways to enjoy nature's beauty. So exhilarating, you forget it's even exercise. Well, until you climb a hill…
---
Before your next bike ride, first take out your pump and fill up your tires. Pumping the tires will make your bike ride faster by making the pedaling much easier. In physics terms, the more your tire contacts the ground, the more friction opposes it. I know, nerd-talk. In simpler terms, flatter-tires ride slower. The correct tire pressure depends on the tire. Correct pressure is usually sneakily marked on the side of the tire. It's a number followed by PSI (ex. 100 PSI.) Pump your tire up to at least that number.
The next quick, although admittedly sometimes gross tip, is to clean your bike's chain. The chain is supposed to look like metal, clean metal. If it looks like a black, dirty mess, it's slowing you down. A dirt covered chain provides more friction. Again, making it harder to pedal and thus slowing you down. If you have a bike chain degreaser, use that. Or you can wipe the dirt down with water and soap. The cleaner the better, but even less blackish is a drastic improvement.  Make sure to re-lube the bike chain once it's clean. The lubrication makes the pedaling easier and faster.
Experiencing pain in your knees? Your seat is probably too low. Your knee should be at a slight bend at the bottom of your pedal stroke. You can usually move the seat up, down, forward and back. If you're serious, get a professional bike fit. If you just want to ride faster today, make sure it's comfortable and pain free.
And remember the faster you get on your bike, the faster you can use these tips. See you on the road 🙂
Running? Elliptical? Spinning? Or could it be kettlebell swings? The debate rages on. After all, more calories burned results in faster weight loss. Last week, I was having an argument… I mean, conversation with my fiance discussing which cardio burns the most calories.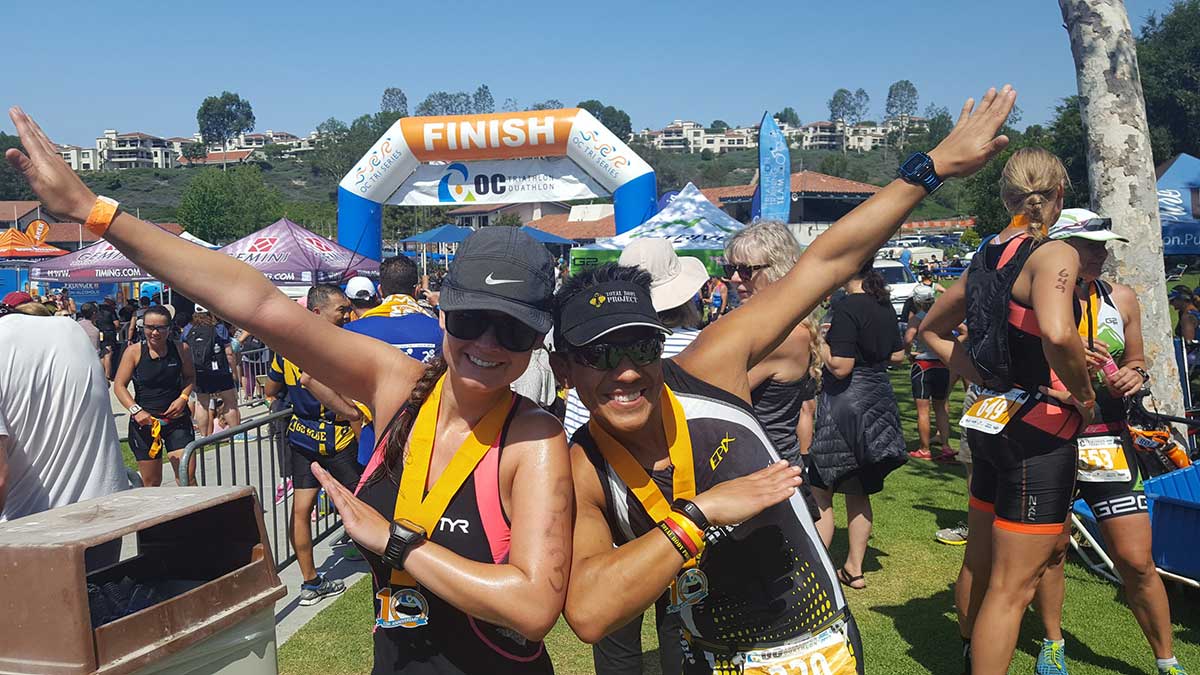 No matter what I said, I was wrong.
That's normal for our conversations. But I asked Courtney to give me a chance to explain my point. (After all, I'm a certified personal trainer.) She teaches spinning and group classes. And insists her workouts burn way more calories per hour than my weight training workouts.
"COOL STORY, BRO."
That's what she actually said. I explained, the faster your heart rate, the more calories you burn. The way to burn the most calories is to increase the intensity of the cardio. The high aerobic exercise from stationary bikes can help you burn fat fast.
"So, I win."
NOT SO FAST, I TOLD HER, ANY CARDIO.
Burning more calories requires more effort. Walking at a moderate pace burns calories, walking uphill burns more calories, speed-walking uphill carrying 8 grocery bags while chewing gum and texting burns the most calories. You get the point. The harder it feels, the harder you're working. Thus, the more calories your burning, regardless of the calorieburning exercise. Everyone wins.
But, what types of cardio burns the most calories?
That's easy, the cardio exercises you actually do. If you do them hard, you'll burn lots of calories.
In my experience, people don't struggle between aerobic activities. They usually struggle to decide between the couch and any workout plan.
Make it easy and pick what you like.
F: FREQUENCY (TIMES PER WEEK) – make it realistic
I: INTENSITY (EFFORT LEVEL) – higher heart rate equals higher calorie burn
T: TIME (DURATION) – the longer the time, the more calories in an hour
T: TYPE (KIND) – the form of exercise
E: ENJOYMENT (DO YOU LIKE IT?) – Calorie burn depends on doing the work, it helps more if you like it
Start with something you actually enjoy, and do that consistently. To increase the metabolic rate, make it harder: up the intensity, do highintensity training, change the incline, vary the speed, take fewer breaks, do more reps, use a fitness tracker. It doesn't take much thought to make your workout harder.
KEEP IT SIMPLE: HARDER CARDIO = MORE CALORIES BURNED
But remember if you're looking to drop belly fat, body fat, or lose weight. Healthy eating will always get you faster results than to torch calories. Cardio isn't the way to lose belly fat. But it is the way to a healthy heart. If you want to lose weight or lose fat,  check out our fat loss article.
She scratched her head. I should've kept my mouth shut. But no, I added, "I've ridden my bike from Canada to Mexico, your spin class would probably be pretty easy for me." She gave me a look, you know the look. It's about to go down. Next thing I know, I was in her spin class with my legs strapped to a propeller. My legs spun ridiculously fast, my body drenched in sweat, my heart screamed, and my mouth gasped for air. I started to think about medical advice. The class destroyed me.
She smiled and said, I win!
Tony Arreola
NASM Master Trainer
Best Selling Author, Get Me Skinny