Updated: 2/3/2019
"New York, New York. Start spreading the news, I'm leaving today."
Every run begins with this song playing on my Ipod. I envision the start line, see the crowd, and feel the energy. Have you ever wanted something so bad, so bad,  it took over your life? The New York Marathon has been a fixture on my vision board for weeks, months, years. To qualify for New York, you need a time, a really fast time. A time my legs have never experienced. Like all big dreams, I write my goal in my journal. I force myself to believe I can succeed. I force myself to believe is IS possible. Most times I write big dreams down, I don't believe myself. My mind needs convincing. The convincing can only happen through hard, hard work.
"The body can only go, where the mind has been."
I needed to answer a question, "Can I run that fast?" Only one way to find out… try.  My first qualification attempt took place at the Boston Marathon in 2016. Boston's euphoric event amazed me. I understood the magnitude of the glorious event. Robert and I worked for years to qualify. After hundreds of hours of training and 3 qualifying attempts. We finally qualified in at the Long Beach Marathon in 2015. We broke the coveted 3 hour mark. Coming in at 2:59:52.
I remember that chilly, sweet morning in Boston.
Robert and I boarded the bus to the start line with the world's greatest runners. Everybody looked fast. My world anxious, nervous, and a little scared. We wore the coveted red bib reserved for the fastest, Wave #1.
"I set the race target 2:53"
The time needed to punch a ticket to the World's Fastest Marathon, the New York Marathon. The crowds erupted as the race began. The nervousness was gone. The fastest march to the finish line began.  Robert and I instantly swallowed by the sea of runners. Besides the sheer number of people, I was surprised by the speed of the runners. Surely this will clear out, I thought. Everybody can't run at this pace.
But they did.
Mile after mile after mile.
6:25, 6:18, 6:20…
No, matter how fast I ran. I couldn't pass anyone. Everybody was fast, lightning fast. I was supposed to be the fast one.
I'll be honest, I get this ugly feeling, whenever someone runs at my pace. The feeling like I'm drowning, like I can't maintain the pace, like I'm not good enough. Listen, I'm not a runner, I played basketball and baseball in high school. So running with the world's elite, I felt like an impostor. Everybody at that level, including Robert, ran track or cross-country. I lifted weights. I wished we we're lifting weights that day.
Imagine if someone tied you to a car and drove off.  You hang on for dear life, running at speeds your legs weren't designed to handle. That's how I felt and I broke down. My legs felt like cement, heavy cement. The pace was unrelenting. Thousands of runners speeding by me, adding salt to my fresh wound. By mile 13, I knew there would be no NY Qualification. Heck, there might not be a finish. Robert was nowhere to be found. He dropped before I did. I decided to wait for him.
"To either suffer or celebrate together. We did both."
We gave painful high-fives to the thousands cheering. Boston became the celebration for years of effort. As we turned in Boylston's street. At the finish line Robert and I embraced.
"We did it!"
Well almost…
3:37?
Not exactly the 2:52 we aimed for. I set many daunting goals. They can overwhelm me. I set my business, personal and life goals as big as possible. Then I go out there and fail. I fail again and again. Failing never feels good. But failing is a prerequisite for success. There was no NY qualification in Boston, but I vowed to try again. When I returned home the training began, but unfortunately, so did the injuries…
The unimaginable happened during a comfortable 40-mile bike and six-mile run, I felt my calf pull. I shut down my run and called Uber to the rescue. I was crushed, why me?
Why do these things happen to me?
Why are my goals so hard? How can injuries happen to me? Why? You can drive yourself insane trying to come up with answers, with reasons. After I had my pity party, I picked myself up and realized all the blessings in my life. I would recover. In the meantime, I focused on different workouts, nutrition, and flexibility. Control your controllables.
One year went by.
I rested, healed, and completed my best Ironman Triathlon to date. 2017 was supposed to be my qualification year. But the injury returned after my event.
I ran my last sad mile of 2017. My leg hurt, but my heart hurt more. I live to inspire, to help my clients, friends and family succeed. And when I fail, it hurts me. It's the reason I try so hard. I'm deathly afraid of failing. Failing at anything. Failure scares the sh#t out of me. I've failed more times than anyone will ever know. It always hurts. Always. As many times, as I've failed. I've always found a way to pick myself up. Never give up on your dreams. In life, in sport, in business. Never give up.
Two years went by.
But my New York dream never relinquished. When injuries occur, accidents happen, and life doesn't go your way. It's easy to be sad. I'm working my tail off and I get nothing? This freaking sucks, life isn't fair.
But wait…
Life is never fair.
Life is a choice.
Life is your response to adversity.
I spent the better part of 2018 training, waiting and hoping. The frustration was creeping in, I was nowhere even close to qualification. I hadn't even raced. At this point, I just wanted a chance to run. I wanted a chance to test myself. To see if I'm good enough. I finally healed enough to have my chance, the Long Beach Half Marathon.
For the past year, I focused on training.
Speed work (fastest mile: 5:07.)
Distance work
Improved cardio through the bike and swim.
Losing weight (5 pounds less than my fittest weight ever.)
My secret weapon: Breaking Two's Turbo Pegasus coupled with yellow laces. My generation's PF Flyers. Guaranteed to make every kid run faster and jump higher.
NYC Marathon Qualification Attempt #1
The Long Beach Half Marathon
Long Beach, CA October 7, 2018
Goal 13.1 miles 1:24:59  Pace: 6:29/mile
Things didn't go exactly as planned…
NYQ Attempt #1: Result: 1:30:42 Pace: 6:52/mile
My saddest finish line ever. I did everything right. The weather was perfect. The course flat. The training complete. I just didn't have it. The race was going great. No injuries, minor cramping on mile 6, but no big deal. I faced a huge hurdle at mile 7, but I fought and held up. My pace was still there. I told myself if I can only make it to mile 10, my adrenaline, my heart would take over and I could sail to the finish line. But I was in a world of hurt. My heart raced to astronomic heights.  I had a choice. If I pushed, I would be close. But if I pushed I could blow up.
I chose to push…
Boom!
I blew up. That's runners talk for I sucked. There would be no qualification. In fact, it ended up being my worst half ever. I crossed the finish line, filled with sadness.
After my catastrophic collapse, the time came to reassess…everything.
"What happened? What went wrong?"
I had no idea what happened. I went to the restroom, and then the answer literally came out, bright yellow.
Yellow Pee?
I replayed my water stations:
mile 2: skipped
mile 4: dropped cup
mile 6: missed station
mile 8: done
Rookie mistake, hydration. A tip so basic, something I always cover with my clients, water?
Nevertheless, I would learn my painful lesson. New training added to my training regime:
Low heart rate training (new insight from my NASM Optima Conference)
Tempo runs.
Sports psychology.
Race Hydration Practice
NYC Marathon Attempt #2
Silver Strand Half Marathon
Coronado, CA Nov 11, 2018
"Failure is simply the opportunity to begin again, this time more intelligently" – Henry Ford
Result #2: 1:28:11 Pace 6:41/mile
Well… turns out, it wasn't the water.
I hydrated, super hydrated, but I cracked again. The first 7 miles felt great. Then I faded bad. I suffered immensely. And I slowed to a crawl. I fought back hoping to at least match my PR (1:26:47)
No luck.
This race crushed me. After the race, Courtney and I planned to celebrate, but I was so sick. I couldn't stop throwing up. My stomach felt littered with knives. I pushed my body to its limit and my body rebelled. As I cried, bent over spilling my guts into the toilet I wondered if this was worth it. I tried so hard, worked so hard, and I'm in so much pain. Maybe this isn't worth it. Maybe I'm getting older. Maybe I'm not the same athlete.
I contemplated quitting. I honestly did. Sometimes when I push my body to it's edge, the associated pain is absolutely unbearable. It's the kind of pain, where if I was to die, I would be fine, as long as I didn't have to hurt anymore.
Courtney gathered my stuff. We somehow made it to the train home. We sat in deafening silence. I was in pain, embarrassed, and ashamed. I was sure of her response.
And a part of me was okay with not racing again. We wasted another weekend at another failed race.
She looked at me and said, "When are you racing again?"
"Huh?"
"You're not going to quit now?"
I could barely stand, there was no part of me, that wanted to try this again. But, I knew, she knew, we both knew I had to try again. But my training needed to change. Like all problems, I needed to go back to the drawing board. What am I missing? What do I need to do? How can I get faster, stronger and emotionally stronger. I searched, searched and searched. I searched for the latest advancements running technology, training, equipment, and nutrition. I'm not as talented as other athletes, I never was. I was always too small, too little, but I was smart. I needed to use my smarts to help achieve the unattainable.
NYC Marathon Attempt #3
Santa Run to the Sea
Oxnard, CA December 12/9/18
I began the race excited, but I was nervous.
I remember the pain from the last race, would I suffer the same fate. If so, then be it. I'm willing to suffer, I will embrace the pain. I hit my first few miles, but I was suffering. Courtney rode alongside me on her bike. Not letting me slow down. As my legs turned, I tired. A new concerning thought occurred at mile 5,  maybe I had grown soft over the years. Maybe my life has been too easy lately.
Hold the pace. Keep the speed. Stay in the saddle.
And then the miles started piling up.
7 miles done and I'm on track. I'm hydrated, I'm hurting, but I'm on pace.
I slow down to drink water and speed back up.
Mile 10, on pace 6:24.
On pace! I don't feel great, but I don't feel awful. If I can hold on I'm going to make it.
Mile 11, on pace 6:26.
I'm almost there, I need to finish! I need to tolerate the pain for two more miles, 13 minutes of pure hell. My legs are scorched, but they're still moving at the correct rate. Come on, PUSH!
Mile 12 on pace 6:24.
Just one more little mile to New York.
The most important mile in my life. Pain level is at an all time high, this is my limit. The time will be close but I will make it.
I see the finish line. I close my eyes, sprint and dive across the finish line.
1:25:14
14 seconds too slow. I checked my Garmin 1:25:14 Pace 6:28/mile but the distance says 13.2 miles? 13.2? The race is 13.1 miles. Sh#t.
As I laid on the finish line, I couldn't help but smile. Even though I missed my mark by 14 seconds, it was my fastest Half Marathon ever. I finished 10th overall, 2nd in my age group.
Exactly the validation I needed. I was still an athlete, still improving and the training was working. My New York Qualification was now a matter of time.
Not IF, but WHEN?
Result #3: 1:25:14 Pace 6:28/mile
The time came to take a racing break and focus on the training. The winning formula was finally in my possession. I hold the key for the coveted door to the New York Marathon. When I wrote down my goals for 2019, I looked back at my 2018, 2017, 2016 goals and guess what was there, the New York Qualification. But my time has come, the time is now. The next race will be in my hometown of Huntington Beach, California.
NYC Marathon Attempt #4
Surf City Half Marathon
February 3rd, 2019
The forecast for the race: cold, rain and windy. Great, just great, I thought. The constant rain during the week didn't give me the confidence to mentally commit to such a monumental effort. I remained optimistic the whole week. But I wasn't sure if I would race. Not sure is not good. I didn't sleep Saturday night. I woke up at 2am and laid patiently until 3am. At 3am I arose to great but terrifying news. No rain from 7am to 10am. Just the window I need to race.
Oh, it's on. Mental game engaged.
It's gametime.
The freezing cold replaced by the adrenaline of a race start. The race began and I felt powerful. I floated through the first 5 miles, my legs felt incredible. But the joy wouldn't last, in these races it never does.
As I ran away from the finish line (the course was an out and back) the wind was blowing over 20 mph. I felt the wind, what's worse I saw the wind. You never want to see wind, but the palm trees faced the wrong direction. I could see the runners coming the opposite way, straight into the wind, it looked like horrific. The wind was in my back, but the party would end at the mile 8 turn-around.
I decided to take a risk.
My race pace was 6:25 per mile. I decided to take advantage of the wind at my back speeding up to 6:15/mile. I took a calculated risk, praying to be right. As soon as I turned around to come back to the finish line. The race changed for the worse. I fell from the floating clouds and sloshed in the puddles of earth. And not metaphorical puddles, real wet ugly puddles. Rain got in my shoes, the cold shooting through my bones and the wind screaming in my face. The legs slowed.
Miles 8,9, and 10 were slower, but on pace. The most brutal game of running Jenga continued. This race needs 10 fast miles to be stacked, and once these miles are stacked then you have a chance to finish the job. 3 more miles in the storm. I don't know if I can make it, but I'll try.
Then my training partner Robert, showed up. I was thrilled for a second. But now the stakes were higher. He wouldn't let me slow, the treadmill from hell would continue. But how much longer can I suffer?
I somehow managed to get my legs to move fast enough for miles 11 and 12. Only one more mile to go, I decided not to look at my watch. I feared what it was going to tell me. The past races, my Garmin has only broken my heart. Robert pushed me, looked back at me, but I couldn't hold the pace. I just couldn't.
I quit.
It felt so good to give up, to make the pain end, to not hurt. Time stopped. I looked at my Garmin, 12.66 miles and my time 1:21:45, I can make it, I thought. Sh#t, I can make it. I convinced my legs to jump back on the treadmill from hell. Half a mile of suffering and the longest 3 minutes of my life.
I let out a primal scream as I ran.
The speed 5:55/mile.
Robert shouted, "There's the finish line. Go get it!"
I winced as I ran and glanced at the clock 1:24:55. It would be close, not again.
I pushed as much as I ever had in anything. I dove across the line and stopped my Garmin.
"Did you make it?" Robert asked.
I looked at my watch.
1:24:55
I jumped and hugged Robert like 2015.
I was going to the New York Marathon! The joy radiated in every inch of my being. My eyes swelled with tears. The pain magically gone from my legs. Strangers cheered me. My energy shined like the sun.
After four years, I did it…finally.
Result #4: 1:24:48 Pace 6:27/mile
Never give up on your dreams.

Never.
Tony Arreola
NYC Marathon Qualifier
Author, "Get Me Medals"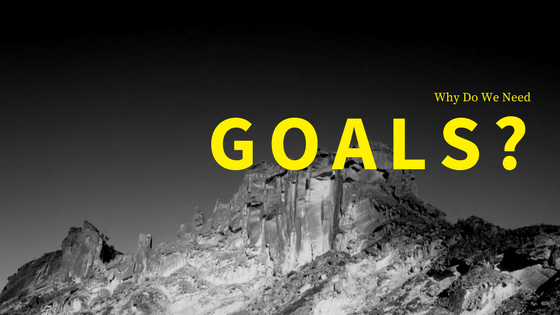 Goal: the object of a person's ambition or effort
Ever since I can remember, I had goals. Without even knowing the definition of goal or having an adult explanation, in my heart I knew. In kindergarten when anybody asked me that predictable question. "What do you want to be when you grow up little Tony?"
I looked up at the giant humans and responded,
"I want to be President of the United States."
Please forgive my innocence. I obviously didn't know better (I was five.) I thought of the highest goal imaginable and I set my mark. I wanted to achieve something noteworthy. My upbringing was less than spectacular, and dreaming was all I had. So, I dreamed and dreamed.
Dreaming is Free
Struggle became quite familiar. Our broken family crippled by financial problems. I would close my little eyes and imagine a better life. A life where my mom didn't need food stamps, a life where we didn't need to ride the bus, and a life where Santa didn't skip our house.
It killed me to watch my mom struggle. I asked the giants for help. The adults preached education. But, I didn't need an education, I needed money. The big people explained education would earn a scholarship to graduate from college, to get a job, and then get money.
And then get money?
It seemed far away, but okay. I figured if I went to school every day, this would help my goal of graduating college. My very first goal was set: perfect attendance.
My Perfect Attendance Quest
As I stood receiving my first award for perfect attendance from kindergarten to eighth grade, I remember my pride. I stood 10 feet tall that day. Every year Jack in the Box would give the perfect attendance recipients a coupon for a meal (a brilliantly sly marketing move.)  It was the only time I could afford Jack in the Box. I felt like I needed the finest silverware for my cheeseburger combo. I sat like a young prince, eager to eat my well-earned meal.
Total Body Project Goals
Over the years, my goals evolved. Graduate college, move out of the hood, help my mom, and start my own company to name a few. I'm proud to say, Total Body Project has helped hundreds improve their lives. Our recent goals consist of our first Get Me Skinny training course, and our newest book, Get Me Skinny…Again.
But life is meant to be abundant.
Goals must be both professional and personal.
Enter the Ironman Triathlon… Unfortunately, I have a unique ability to make drowning look like swimming. Pools did not exist in South Los Angeles, neither did swim lessons. But I figured, I'm an athlete, let's go for it. 
I almost drowned in my first half-mile ocean swim.
I recorded the longest swim/drown in history. The ocean tossed me around for for 47 minutes. It took everything in me, not to give up. I coughed up salt water for days, as I felt sorry for myself. A few days after my epic failure at my first triathlon, I set a new goal. I set a goal I learned about in business, a H.A.G. Haury Audacious Goal.  I failed in a sprint triathlon, so I set the next goal as big as I could imagine. The Ironman Triathlon, approximately 5 times the distance.
The Ironman Triathlon
2.4 miles of swimming, followed by 112 of biking and then a 26.2-mile run. When I told people about this goal, some laughed. But laughing at my goals doesn't anger me, it inspires me. Laughter represents the right direction for my goals. They laughed when I started my own company. People questioned my reason for leaving engineering. Others are surprised when they learn of my Economics degree. Some even asked who wrote my books. When people laugh, I know I'm on the right track. Even when I told Robert, my best friend, after we tanked the Long Beach Marathon. "Hey next year, I think we can run under 3 hours and qualify for Boston." He thought I was delirious.
In 2016, Robert and I crossed the Boston Marathon with my biggest laugh yet.
For the past 6 years, I've worked tirelessly for my yearly Ironman competition. With only one goal in mind: qualification to the World Championships in Kona. I've recorded hundreds of hours of workouts, runs, swim drills, and cycling. I've watched my sleep, scrutinized my diet and did everything imaginable in preparation.
In one word, the Ironman is brutal. Six times I have stepped to the start line, and six times I got smashed by a train. Last year at Ironman Santa Rosa, I had the best Ironman to date. I had a poor swim, deciding to change my swim style slowed me down. I turned in my best bike leg ever and completed the marathon under 4 hours.
Wow.
And I finished in … 37th place?
Nobody talks about 37th place. I needed one of the top 3 spots. I needed to be 2 hours faster. Two hours faster? I've worked as hard as I could, and I still need two hours?
As I threw up in the medical tent, after my best performance to date. I thought about quitting. It broke my heart. Maybe this goal is too much. Maybe I'm not meant to be at the start line in Kona. Maybe this dream is too big.
Maybe this is exactly what I need.
A goal so big, so big, that reaching it would yield incredible fulfillment. A goal so big, it requires not hours, not days, not months, but years. Years committed to bettering myself.
This is exactly what I need.
This Sunday I take another step as I compete in Puerto Rico in a Half-Ironman event.
1.2 mile swim, 56 mile bike ride, 13.1 mile run all under 5 hours.
If everything goes right, it will be the toughest and most rewarding 5 hours ever.
If everything goes right…
In response to Webster's, goals are the driving force delivering passion to our lives. Without goals, you cannot have passion. Without passion, life is not worth living.
Without passion, life is not worth living.
I know my goal. Do you know yours?
Ever thought about riding your bike around the globe?


No?

Me neither.

So how do I always end up stuck on my bike at the top of a giant mountain with only Eric keeping me company?
I thought you might find this story inspiring, or nuts.

You decide.

A few years ago, Eric and I we're completing another personal training session. We worked through major back issues. He didn't have a bulged disk, something far worse: 2 shattered discs! Eric experienced chronic back pain for over 20 years. Luckily, I had a plan for his back pain. Three issues I saw immediately: little to no flexibility, weak core and glutes. If he stuck with the program, we would see incredible results. The results blew my mind, his back pain became a distant memory.
Eric felt as strong as a bull. The strongest 57 y/o around. He asked me a question that changed my life.
"Would you ride your bike from San Francisco to Irvine?"

What?
I obviously thought he was joking.

I replied, like any normal person. "Sure, no big deal. Let's keep working, three more reps." And I thought, that was it. The next session, Eric showed up with a map and possible dates. I pooped my pants. This guy is serious? I didn't think it was possible, but I reluctantly agreed.
Our first long training ride went … in one word, awful.
My butt cried, and every hill destroyed us. We would find ourselves resting on the side of the road just to try and make it home.I looked at Eric and I just didn't think it was possible. I would have a tough time, and I knew it would be even harder for him. I had doubts, big doubts.But we had a secret weapon, we each possessed a Bigger Burn. A powerful Bigger Burn.
Eric was a cancer survivor. He beat the odds, coming back from near-death made him almost invincible. He wasn't supposed to do any of this, not anymore. I had a starkly different experience with cancer. My friend Amadu fought bravely against the horrid disease. Sadly, cancer won.
We knew what we needed to do. We would make the mission bigger than us. We would bike to raise money for the fight against cancer.
Our first ride was incredibly challenging. We experienced everything from getting lost, chronic fatigue and a horrific bike crash. But despite all the obstacles, we persevered.

Armed with the right motivation, anything is possible.
We recently completed our 7th bike trip. The bike trek from Oregon to San Francisco. Eric performed like a machine. He isn't slowing down one bit. He pushes me to work harder. And honestly, I need to. I need to be ready for whatever loony adventure pops in his head.
PS: For serious cyclists (or crazy ones) make sure you follow our 3 Quick Tips for Speed. Or for more epic inspiration, you can read my New York Marathon journey.
Tony Arreola
NASM Master Trainer
Author, "Get Me Medals"